Lawn Care Services in NKY
Lawn Maintenance On Cruise Control
At Yard Designs we take care of the needs of home and business owners when it comes to lawn mowing and maintenance in Northern Kentucky. The Google search "lawn care near me" can stop here, because our services will be a job done right across the board.
If we had to sum up our lawn mowing services in 3 words they would be: Consistent, Affordable, and Reliable.  When you hire yard designs to handle your lawn mowing needs you can count in us to show up week in and week out and to perform the right way each time.  Our customers really appreciate it and we sure you will too.
Spring is certainly a beautiful time of the year, especially after a long, cold winter.  Have us out to bring your lawn and landscape back to life.  If you have new or remaining leaves that need to be picked up, we are happy to do that.  Any perennials that weren't cut back in the fall can be tended to in early spring and once the chance of frost has passed we can install annual flowers for a pop of color.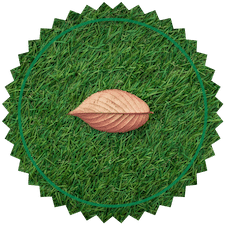 Leaf removal is the big fall lawn care service needed in many Northern Kentucky lawns and landscapes, but our fall services don't stop there!  We can also able to prune your shrubs and small trees to leave them looking great all winter long and we also clean up overgrown landscapes and remove fallen limbs and other yard debris.  If you enjoy a splash of color in the fall, we also plant mums!
How long have you been in business?
Are your quotes free?
Yes, however we do charge for design work
How fast will I receive my quote?
Lawn care quotes are given over the phone, by text, or email at the time of inquiry on most occasions. Most other quotes are given on site or emailed the next day.
Do I need to be home to get a quote?
Depending on the needs you have you may not need to be home.
When would I pay for my service?
For payments, we put your credit card on our secure merchant processing site and automatically charge you the day after your agreed upon service is performed. This allows you to put your lawn on autopilot and enjoy your summer! Other work such as non-weekly services may take a 50% deposit to schedule the work and remaining 50% billed upon completion.
Professional
We operate our lawn care business like a business.  We offer easy and convenient payment options as well as top-notch customer service.
Licensed
We are fully licensed and insured to operate our LLC in the state of Kentucky legally.  Our documentation will be emailed to anyone upon request.  
Thorough
Listening to our customers and then paying attention to detail as we perform the work is what really separates us from our competition.
Thank You For Considering Yard Designs
Business Hours:
Monday - Saturday: 8:00 AM - 5:00 PM
Sunday: Closed
Winter Hours: 9:00 AM-1:00 PM
*Please call before stopping by our office as hours may vary.
Phone:
Email:
Location:
We are working hard to be your number one lawn care or landscaping company in Northern Kentucky. Thank you for considering us!
We are licensed and insured for your protection.
We offer lawn care and landscaping services in all Boone County, KY and the majority of Kenton County, KY.
Do you have a question about our services?  Please contact us, we are happy to get you answers or provide you with our no-obligation quote.
We cannot wait to get to work on your lawn and landscape.