About Our Landscaping Company in NKY
Serving Northern Kentucky Since 2008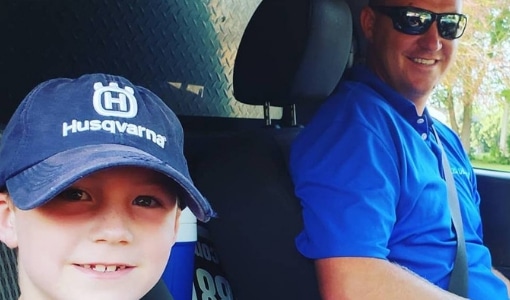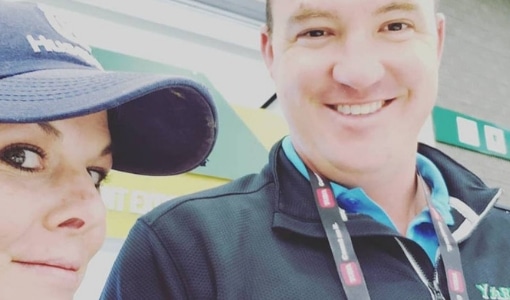 Yard Design's Owner Background
I have been working in the industry since 2000 when I started at the Hamilton County Park District maintaining the golf course. There I developed a love and passion for grass, landscaping, and perfection.
I left the park district to do mission work in the states and Thailand. Upon returning to the states I went to work for a friend who was starting his own lawn care company. There I helped him grow the company to over 100 lawns with many other clients.
In 2008 I decided to start Yard Designs. Our principals are honest in everything, provide our clients with top quality workmanship and supplies, and treat our team members as we would like to be treated.
I am excited to say as we grow as a company we hold true to these words and look forward to serving you.
Yard Designs is a local, family owned and operated, lawn care, and landscaping company based in Burlington, KY.
Owner, Josh Ballman, strives to make sure every service offered by Yard Designs is done with excellence. He does this by bringing on great people to our team and expecting honesty, fairness, and superior quality in all we do. We love that our clients can be left feeling confident that they received the best job no matter how big or small the project. If it's lawn or landscape work you need, we can get the job done right!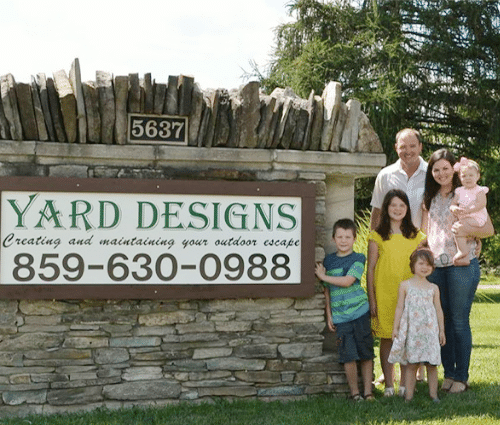 Consistent Lawn Care
We take maintaining your lawn and landscape seriously.  When you hire Yard Design you can count on us to show up and perform a quality service each and every time.
Attention To Detail
With everyone that has a truck and trailer calling themselves a landscaper, our industry has begun to lose potential clients faith.  Contact us to experience the difference a professional landscaper makes.
Landscapes At Night
We are one of the few contractors offering landscape lighting in Northern Kentucky.  Why only enjoy your landscape during the day?  Not to mention a home with exterior lighting is a major theft deterrent. 
Locally Owned & Operated
We call Northern Kentucky home and operate our business out of our location in Burlington. We truly enjoy being able to play a small part in keeping NKY beautiful and take pride in doing so.
Client Satisfaction is our #1 Priority
Read our client testimonials right from our site or click through to read them directly on Google and Facebook.
We also perform landscape design and even install landscape lighting.  Check out pictures of our work before contacting us.
Areas We Serve
We offer our lawn care and landscaping services to residents and businesses in all of Boone County, KY and most of Kenton County, KY.  
If you are looking for an affordable lawn care and landscaping service in Hebron, Burlington, Florence, Union, Villa Hills, Ft. Wright, Ft. Mitchell, Crescent Springs, Lakeside Park, Edgewood, or nearby we would appreciate a chance to earn your business.
We cover the west side of Northern Kentucky only to keep our drive time to a minimum which allows us to offer your the best price we possibly can.
Thank You For Considering Yard Designs
Business Hours:
Monday - Saturday: 8:00 AM - 5:00 PM
Sunday: Closed
Winter Hours: 9:00 AM-1:00 PM
*Please call before stopping by our office as hours may vary.
Phone:
Email:
Location:
We are working hard to be your number one lawn care or landscaping company in Northern Kentucky. Thank you for considering us!
We are licensed and insured for your protection.
We offer lawn care and landscaping services in all Boone County, KY and the majority of Kenton County, KY.
Do you have a question about our services?  Please contact us, we are happy to get you answers or provide you with our no-obligation quote.
We cannot wait to get to work on your lawn and landscape.